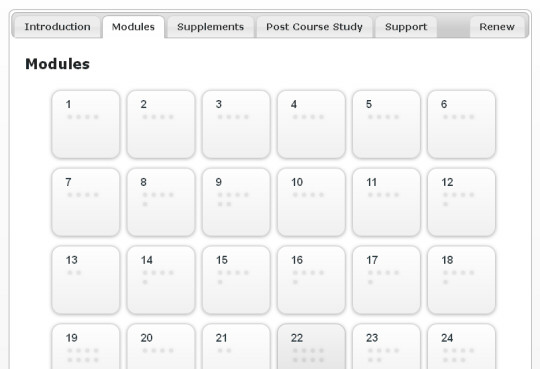 Program Details
The PatBar Method
For nearly 25 years, PatBar has focused exclusively on developing world-class patent preparation materials designed with one objective in mind — to ensure the most effective strategy for our clients to pass the patent bar on their first attempt. The structure of our course materials with its emphasis on this goal dramatically differentiates us from the multitude of patent bar preparation courses on the market.
The PatBar course is designed to rapidly develop your knowledge and skills in the following strategic areas:
Foundation — With PatBar, you will build and retain a cogent and coherent framework for understanding the structure and detail of patent law as codified in the MPEP. This bedrock knowledge will frame your ability to answer the precise questions tested on the patent bar exam.
While you will probably not be able to answer every question from your foundation knowledge alone, the deep and rigorous understanding of the MPEP that the PatBar course fosters will guide you in knowing how and where to locate the relevant material in the MPEP when you're taking the test.
Prior Questions — The patent bar exam relies on a significant number of repeat questions from prior exams. Your ability to know these questions cold and be able to answer them in your sleep will significantly improve your chance of success on exam day and your overall feeling of confidence.
New Questions — On exam day, you will be presented with many new questions which have not been released by the Patent Office. You must develop a strategy to deal with these cutting-edge questions that you will inevitably face on exam day.
Search Strategy — Unless you are a savant, you CANNOT pass the exam by rote memorization alone. Passing the patent bar requires not only your foundational knowledge of the MPEP but also your mastery and understanding of how to find things in the MPEP. Without effective search skills, the level and volume of information and detail required pass the exam would be unmanageable. PatBar shows you how to immediately find the relevant portion[s] of the MPEP.
Electronic Search Mechanics — Many test takers have been stymied on exam day when presented with electronic search tools and mechanics that are unfamiliar. PatBar strives to deliver the best exam simulation tools in the business. The PatBar exam simulation suite has been carefully crafted to provide an electronic search environment that most accurately reflects actual exam conditions. We continually strive to update our software to reflect any changes in the electronic search tools that you will encounter on exam day.
Dynamic Support (Deluxe version only) — If you are trying to learn a skill that has lots of subtlety to it, it helps to engage with a teacher and have them correct you. Preparing for the patent bar is a major endeavor and PatBar recognizes that you may encounter some bumps along the way. We are right there with you, should you need our assistance in grappling with any confusing or difficult exam materials. To this end, during your preparation process, David Meeks, the creator of our program, will personally answer your questions and help you through those difficult patches.
Our Alumni Say:
Subject: I passed!
David,
I just wanted to say "thank you" for the good advice and structured approach in overcoming the patent exam hurdle. I took the exam a little over a week ago and passed on my first attempt. The information you provided was a wonderful introduction to the various subject areas tested on the exam, but the real learning was in applying "lessons learned" via the practice exams. I can't thank you enough!
Sincerely,
Mike
Subject: Passed the exam
I passed! I know you get these e-mails all the time, but I wanted to send one anyway. First, thank you for responding to my questions. I know of other programs where help is not so forthcoming. I really felt like I got my money's worth from your program.
Second, the practice questions and exam software you provided made the difference. In fact, I recognized some questions on the test and automatically knew the correct answer, which saved time. However, the exam software was really key to passing. Your explanations that included the appropriate MPEP/CFR/USC section helped me learn which search terms to use to find the appropriate rule/law. By the time I took the exam, I knew exactly where to look and which search terms to use.
Glad it's over! Now I can concentrate on finishing law school.
All the best,
Chuck
Subject: Thank You!
Mr. Meeks:
I am so very proud to announce that I passed the Patent Bar today on my very first attempt!!!!
Your materials were instrumental in my success for two reasons: 1) The materials are precisely condensed to focus on parts of the MPEP that will most likely be tested and 2) the test taking software really allowed me to sharpen my test taking skills. I reviewed the materials and took the simulated exams multiple times. I am living proof that with the tools you provide and some dedication, it can be done...
Keep up the good work!
Sevan